Radio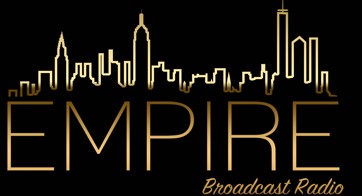 "Leadership Isn't Just About the Logical"
AIM Strategies® CEO, Yael Zofi Offers Advice to Aspiring Leaders and Talks Virtual Teams
January 30, 2017 2:24 PM ET
Heard on Empire Broadcasting Group
DYLAN HORAN, HOST: Hello, hello, hello folks, this is Empire Broadcasting I'm your host Dylan Horan. Joining me at the roundtable right now I have a fantastic guest. She is the owner of AIM Strategies®. Please welcome to the program, Yael Zofi. How are you doing today?
YAEL ZOFI: All right, thank you!
HORAN: Glad to hear it. So please tell me- what do you do at AIM Strategies®?
ZOFI: So, AIM Strategies stands for Applied Innovation Management. I founded it over 20 years ago when I left corporate America. I wanted a name that starts with an A because my name is Yael Zofi, so being YZ always short and last, I figured I need a name that starts with the letter A, I wanted it to mean something important so AIM stands for Applied Innovative Management, because it's applied, it's application, it's practical, innovative, innovation and management. So we focus on leadership development and team building and across different cultures and in the global spectrum. So I started in training and coaching and I realized that really getting people to work together more effectively is the glue that holds the team and the organization together. You can get technology to work together but then the people really need to make it happen.
HORAN: Wonderful, wonderful… Now what got you in to this business? Were you always interested in leadership skills and such things like that, or did this come later in life?
ZOFI: Well, originally, I went to Columbia University and graduated from Columbia University, and my first job in corporate America was with Accenture in Change Management, then I went to PricewaterhouseCoopers and I did Global Change Integration, then from there I went to JP Morgan, so external, internal, financial services. And in 1998 I left corporate America to start my own company. I did get exposed to a lot of large projects in the global scope, but I really liked the consulting work, the consulting part of it, the helping part of it, you know working side by side with a client. And so I started the company and have been doing it ever since. I'm also affiliated with New York University where I teach from time to time, and American Management Association, I have a lot of relationships as well.
HORAN: Wonderful, wonderful… So when clients come to you for tools for success, what can they expect? What can they expect from your services?
ZOFI: So that's sometimes confusing to clients, what exactly to come to us for. My passion is to help people collaborate, communicate or connect at the human level. I call that 'human connection.' Nowadays it's more about Virtual Teams- people work together although they're physically apart. So we offer assessments to help Virtual Teams set up. There's a tool called Team Set Up Tool, we offer a trust building tool, called The Trust Audit to get the team to work together more effectively and build trust and accountability. We offer leaders and project managers a tool called PMA, People Management Assessment, so in addition to the assessments and the tools we also provide coaching, training and consulting services to help virtual managers and remote teams deal with everything they have to do to work together. So it's the people relationships, the communication, handing conflict, getting deliverables out the door, and working across cultures.
HORAN: Wonderful, wonderful… So for young leaders out there what really should they know if they want to succeed in business? What are the key things that a leader should learn thoroughly?
ZOFI: They need to work with the head and the heart. Leadership isn't just about the logical, the mind it's also about the emotion, the feeling. Getting people to work together to collaborate, working across different cultures. They don't necessarily need to know many languages but just to have the respect and understanding, and go from the mind of curiosity, so something is unfamiliar or doesn't seem like it's right, go for 'let's explore it.' So we do need to become, I call it 'The Global Explorers.' Not just Dora The Explorer.' We're all global explorers. (Laughter.)
HORAN: Wonderful, wonderful…Now you already hinted at that technology has changed the landscape so much exactly, in recent years, how much has it changed since you got your start in this line of work?
ZOFI: Well, since I started the company about 20 years ago, I worked more in Leadership Development and team building and now it's changed more to virtual teams. And what I realized is that clients really needed help to work in this virtual world because not only do we need to get along, but now we need to work with people we don't even see. So I started a small business and I realized quickly that this is my niche and this world is changing under my feet and I wanted to shape the future so the paradigm really has shifted, we're all working in this environment and it's moving very fast. We're all working across different time zones, and I see my mission is to really help teams connect with each other and help global leaders become more effective. I've written 5 books on various management topics about networking and managing up and communication and most recently about managing virtual teams and just in this past November my latest book was released called "The Virtual Teams Activity Guide." "The Virtual Teams Activity Guide" is available on Amazon.
HORAN: Wonderful, wonderful… Tell us a little about that book exactly, what can people get out of it?
ZOFI: It's the companion to "The Bible" …I call it "The Bible," the hardcover, "A Manager's Guide to Virtual Teams" was published a few years ago. And that's right as this trend was becoming really, really hot. Now it's more common, when I started to get into this stuff, people used to laugh and tell me, "Virtual? What do you mean? Virtual reality?" And now it's virtual, remote, dispersed, no matter what keyword you use for this topic, everybody is familiar with that. The challenge is now working in hybrid teams, they're mixed up teams, some are virtual some are not. So, the latest book is really an activity guide, that is a companion book to the other, to the main book. So the team, let's say if they don't have a large budget, to bring in a consultant to have somebody come in and do it for them, they can take some of these activities and integrate them in to their meetings, the way that they interact with each other, to really help them build their team momentum.
HORAN: Wonderful, wonderful… well Yael you have been a fantastic guest. Thank you so much for coming on the program today.
ZOFI: Thank you.
HORAN: No problem, no problem at all. And for those of you folks who would love to know more about the work Yael does, please feel free to check out her website. That's yaelzofi.com. You can shoot her an email at info@aim-strategies.com or give her a phone call at 718-832-6699.
This is Empire Broadcasting and we'll be right back after these messages.
For complete recording, please click here.
Virtual Leadership Comprehensive Package ( Online Quote )
Virtual Teams fulfill an important business need, often to secure a powerful competitive advantage across distance, space and time. Teams that work collaboratively can obtain greater resources, recognition and reward when facing competition. While collaboration requires effective leadership, it also requires a human connection- the glue that binds members together. That can often feel lost in the digital realm.
• How do I establish rapport with employees across continents and cultural differences?
• What do I need to do to build a strong team with widely dispersed people who've never met?
• How can I keep track of what everybody is doing and when they do it?
As a virtual team manager, it's an exciting time to be in a position of impact. Equally true, it's a challenging time, with greater demands from global competition and fast-changing technology requiring virtual managers to be more effective with expectations and guidelines. Even the most talented managers need to rethink and retool to stay relevant, attract new talent and manage teams effectively. But many leaders haven't been adequately trained to handle issues unique to the virtual environment.
85% of Fortune 500 companies did not think they had an adequate number of global leaders
85% of employees are part of at least one virtual team
73% believe that the advantages of virtual teams outweigh the challenges
42% believe that virtual teams can be more effective than face-to-face teams
YOU WILL LEARN:
• How to facilitate creative and effective remote teams
• What your 'blind spots' are
• How to handle conflict
• How to improve cross-cultural communication
• What kind of global leader you are
PERFECT FOR:
Anyone who wants to create lasting change in their careers.
Virtual Presentations and Keynotes ( Online Quote )
Presentations include webinars, webcasts, and keynote engagements to learn tips and best practices on managing and leading virtual teams. Topics can be customized to specific audience needs and project timelines via interactive webinars and in-person keynotes.
Presentations include webinars, webcasts, and keynote engagements to learn tips and best practices on managing and leading virtual teams. Topics can be customized to specific audience needs and project timelines via interactive webinars and in-person keynotes.
YOU WILL LEARN:
• 10 tips for creating trust and accountability
• Top challenges of cross-cultural communication
• Effective resolution strategies for conflict management
• How virtual teams can get their deliverables out the door faster and better
PERFECT FOR:
Leaders who want to create teams that can compete globally.